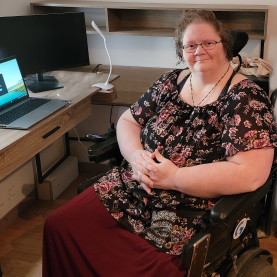 Rosella - A Career Success Story
Rosella Derksen, from Chilliwack, British Columbia, looks forward to getting out of bed every morning and working from home on her computer. However, this is actually a new development for Rosella, and one that has brought her great joy. For most of her adult life Rosella has been separated from the workforce, all due to circumstances beyond her control. In 1991, while Rosella was still completing high school, she was in a severe and debilitating car accident. Sixteen years old at the time, Rosella's prospects for the future changed, and she never had the same chance as others to enter the workforce as a young adult.
To her credit, Rosella has a positive attitude, effective problem-solving skills, and excellent communication—which are all qualities that employers value. However, due to her accident, it would take Rosella over 20 years to have an opportunity to prove herself in the workforce.
Rosella explains that she has been paralyzed from the waist down since she was 16 because of the car accident. Growing up in her hometown of Abbotsford, British Columbia, Rosella had a hard time believing she would ever be able to find a job that could accommodate the nature of her disability, and at times, her need for hospital care.
It was only after joining Make A Change Canada's online career services program in 2020 that Rosella found the means to succeed. As a program participant she began addressing the barriers preventing her from finding work, and also found the perfect remote work experience opportunity.
Thinking back, Rosella, who is now 47, recalls, "I hadn't worked [in a job] other than being a telemarketer for six months. [All told] I'd been out of work for over 20 years," she adds.
Rosella has always loved working with numbers and solving puzzles, so it comes as no surprise that immediately after graduating from high school in 1994, she enrolled in an accounting program. In 1995 Rosella successfully earned her Certificate in Computerized Accounting from CDI College. Even with her new skills, Rosella explains that she still couldn't find a job due to having very little work experience.
Other than a six-week practicum in 1996 as a data entry clerk for Surrey Metro Savings as part of her studies at CDI College and a telemarking role with Make A Wish Foundation in 1997, Rosella had an employment gap that spanned most of her adult life. Ultimately, it would be over 20 years before Rosella would finally be working in her field and adding valuable work experience to her résumé.
In 1995, after receiving a settlement from her car accident, Rosella decided to have a house built for herself in Chilliwack, British Columbia. Growing up, she had often visited relatives in Chilliwack and fell in love with this agricultural community.
Rosella later married in 1999, and her husband was the main provider for their family. After her home was built, Rosella was able to build a small structured personal income with the remaining proceeds of her settlement to cover the cost of her medical supplies.
As the years passed Rosella's family grew with the birth of her son in 2005. At that time, Rosella wanted to remain at home to care for her son who has special needs.
Rosella first discovered Make A Change Canada after seeing a public service announcement on television in 2017 and thought the programs looked interesting. However, she was enjoying being at home and caring for her son and didn't see an immediate need to apply for career assistance services until three years later.
"I saw a commercial on TV that [Make A Change Canada] helped people with disabilities to find work," says Rosella. "I had no idea before I saw your commercial that anything like that was available. I'm glad I found you when I did!"
Then in 2020, Rosella's husband began experiencing health issues and could no longer work. With their son now 15 and gaining more independence, Rosella felt the time was right to start looking for a job to help supplement her family's income.
Rosella began by searching online for employment. She applied for jobs that she knew she could fill, yet she never got called for an interview. The lack of any practical work-related experience was Rosella's largest barrier to gaining employment.
"I was searching online and didn't get in for any interviews," says Rosella. "Bots toss résumés that don't have experience," she adds.
Months passed, and Rosella was still without a job, when in September 2020, she recalled Make A Change Canada's television commercial. This prompted Rosella to submit her application for the organization's Tech Diversity Online program. Rosella was accepted to the program and assigned to work with Tara Thom Burnett, one of Make A Change Canada's two employment specialists. Tara and Rosella worked together to create her résumé and prepare for job interviews.
"Tara was really good at making me feel confident that she could help me," says Rosella.
Through her work with Tara, Rosella realized she wanted to upgrade her accounting skills and try and break into the accounting field, the career she felt most passionate about. Tara recommended that Rosella consider completing some online courses offered through Thompson Rivers University (TRU) and helped Rosella with her application.
Through funding support from the Government of Canada, Make A Change Canada was able to cover the cost of Rosella's training that included three courses: Accounting Fundamental Series, Microsoft Office 2019 (Word, PowerPoint & Excel), and Advanced Microsoft Excel 2019. Over a six-month period in 2021, Rosella successfully completed these distance learning courses and was able to add several micro-credentials to her résumé. She hoped this new skills training would help her find a job as a bookkeeper or in accounting.
Disappointed, Rosella found she still did not qualify for these types of jobs, as they typically require several years of related work experience.
"I really wanted to get into accounting, [and] kept taking more courses; but I still couldn't get an accounting job, because they wanted two or three years of experience," explains Rosella. In addition, Rosella needed to find a remote job that would allow her to work from home and manage her disability.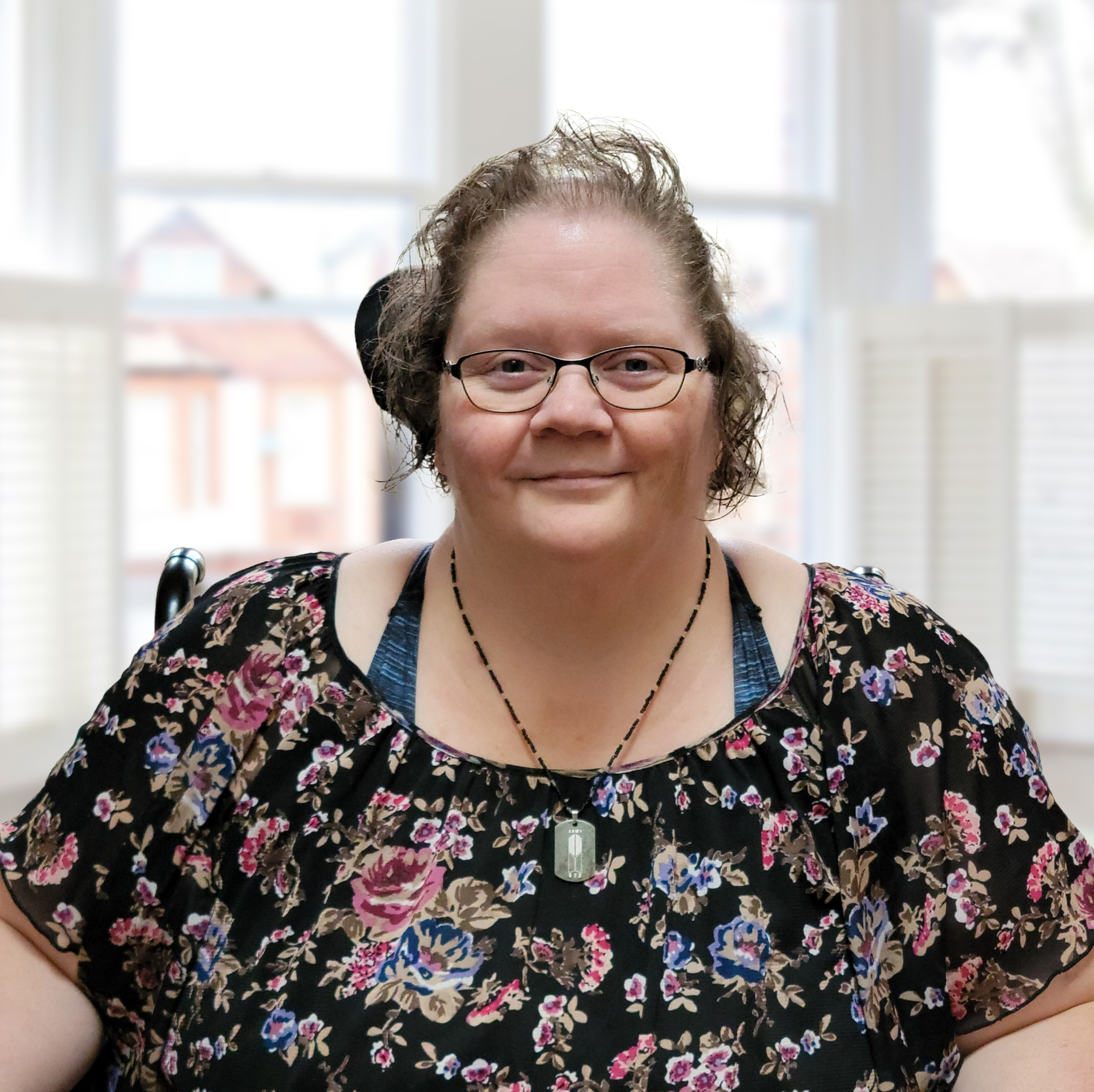 For Rosella, having a remote job was essential to her success. She explains that with her physical disabilities, she needs more space to manoeuvre her wheelchair.
"Just the fact that I have more difficulties, more requirements, [and] I can't just move around as easily as most people. I need more space and level entry because I'm in a wheelchair," says Rosella. "There's a lot I can't do when it comes to a [physical] job environment. I'm very capable but [just] not physically!"
In February 2022, a remote work experience opportunity for an office manager with Stone Cliff Window Cleaning Inc. became available to Make A Change Canada's program participants. Stone Cliff Window Cleaning, located in Newmarket, Ontario, provides high-quality window cleaning, eavestrough installation and repair, and Christmas light installation.
Ben Mulholland, the company's President, reached out to Make A Change Canada for support in hiring an office manager for the busy 2022 summer season. The company needed someone to support the back end of their business during the summer months, and they were open to hiring an employee on a remote basis.
The office manager's job description duties included preparing payroll reports for the general manager and ensuring new staff receive proper training on the company's policies and procedures. Additional responsibilities included answering customer inquiries by email, preparing job quotations, and scheduling clients in the organization's customer relationship management software.
Rosella's employment specialist recognized that Rosella's professional accounting, office, and problem-solving skills, along with her friendly nature, placed her as a possible match for this remote work experience opportunity, and she encouraged Rosella to apply.
"Tara said, 'I think you'd be perfect for it,' and she sent in my résumé…and I got hired!" exclaims Rosella.
After interviewing Rosella and considering her for the position, Ben recognized that she would be a great fit for the role, and offered her the job. Rosella was hired to work for five hours a day from Monday to Friday each week. This schedule worked perfectly for her family.
Ben describes the entire process of working with Make A Change Canada to fill this role as "streamlined and easy to set up." He goes on to explain that Make A Change Canada has been a "tremendous support" to their small business.
Rosella says she has thoroughly enjoyed working for Stone Cliff Window Cleaning. She recalls how smoothly the orientation process went and how much she has appreciated her employer's flexibility and understanding.
Due to her disability, Rosella often suffers with pressure sores and infections, which can mean frequent hospital stays for several days at a time. As a highly conscientious employee and natural problem-solver, Rosella took the initiative to help keep the office running smoothly during these periods. She also made up time on weekends, and was grateful that Ben was so flexible and accommodating to her needs.
"They're very nice and understanding. I ended up in the hospital a lot…and they said, 'Don't worry about it, take the time you need and let us know when you'll come back.'," says Rosella.
Ben was pleased with Rosella's job performance and says, "Rosella has been a great addition to the team! It is great that we can receive services from an employee with a disability halfway across the country," he adds.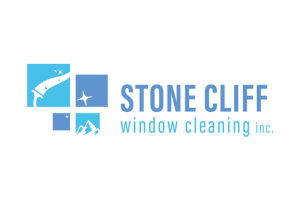 Rosella has thoroughly enjoyed her time with Stone Cliff Window Cleaning and appreciates how she has been able to work from home. Her positive attitude and work ethic have always shone through, and she is grateful for how much she has learned on the job.
Rosella quickly learned how to use Jobber—a computer program she was previously unfamiliar with—and has completed the staff payroll efficiently. She has really enjoyed performing the bookkeeping aspects of the role, completing the overall basic corporate accounting duties, and using advanced Excel.
When asked about her time as a program participant with Make A Change Canada, Rosella says that one of the biggest lessons she has learned is that it's important to keep looking for answers and supports.
"I've learned that there are people willing to help you [and] all you have to do is look," says Rosella.
With more and more employers like Stone Cliff Window Cleaning who are dedicated to diversity and inclusion, workers like Rosella will have a greater chance to showcase their talent and capabilities. Businesses will also benefit by having access to a highly-skilled talent pool and enjoying the rewards that a diverse team brings to their organization.
As Ben explains, "We pride ourselves on being a diverse and inclusive workplace, and it has been great to be working with an amazing organization like Make A Change Canada." Stone Cliff Window Cleaning's experience in working with people with disabilities has been "nothing short of excellent," he adds. "I have and will continue recommending [Make A Change Canada] to other businesses."
With the summer season ending, Rosella's job with Stone Cliff Window Cleaning is coming to a conclusion. Rosella quickly adds that she would enjoy working for Stone Cliff Window Cleaning again next summer; however, she understands if they would like to give someone else a chance. Meanwhile, Rosella is currently working with her employment specialist to identify other job opportunities and remains positive and optimistic.
"I now have [work] experience, more knowledge, and more confidence," says Rosella. She adds that she would like to work in the accounting field and continue learning new skills on the job.
Rosella advises anyone who, for whatever reason, has gaps in their employment history to "just start," and recommends Make A Change Canada's programs to others. "You never know how strong you are until you try!" says Rosella.
Thanks to gaining new work experience, Rosella will continue to search for remote job opportunities in the accounting and bookkeeping fields. She is hopeful there are more employers like Ben, who are committed to workplace diversity and inclusion, and that someone will again give her the opportunity to work in her passion-filled career.
---
Please note that before publication and distribution, all participants in our success stories have willingly shared their details with us and provided Make A Change Canada with signed authorization and release consent. To learn more about our privacy policies and practices, please refer to our Privacy Notice Statement, available at https://www.makeachangecanada.com/privacy-policy. If you are a client or graduate of our programs and would like to share your own story, we warmly invite you to get in touch with us today at contact@makeachangecanada.com. We look forward to hearing from you!