Anne-Marie Edgar
CEO
Anne-Marie Edgar is the chief executive officer for Make A Change Canada and has been with the organization since 2007. Reporting to the Board of Directors, she is responsible for the overall management of our programs and the effective administration of the organization. With a Master in Business Administration and Bachelor of Arts in Psychology, Anne-Marie has led the organization through the development and implementation of two strategic plans. Her professional background includes working directly with people living with disabilities, leading and completing several large instructional design projects, and overseeing and operating several businesses. With prior experience owning and operating a construction firm and as a management consultant, Anne-Marie knows first-hand the challenges in establishing a viable business. Anne-Marie has in-depth experience in workshop facilitation and the employment services sector. While working in the information technology field Anne-Marie developed online training, conducted training sessions, and managed courseware development teams. Clients included the U.S. Navy, U.S. Army, Transport Canada, BNR, TRW, Workers' Compensation Board of BC, and Sprint. Anne-Marie calls Nelson, British Columbia, home. In her down time she enjoys weight training, skiing, and attending live performances locally and in neighbouring communities. Family pets to Anne-Marie and her son are Samy and Snowy, their two cuddly guinea pigs.
amedgar [at] makeachangecanada.com (Email Anne-Marie Edgar)
---
George Papazian
Chief Operating Officer (Mon-Wed, Fri)
Originally joining Make A Change Canada in 2010 as an instructor for our online Applied Web Development and Design Certificate Programs, and later serving as instructional team lead, George has held the Chief Operating Officer (COO) role for our organization since December 2021. Known for his positive mindset and approach, George's areas of responsibility include the information technology (IT), curriculum development, and human resource areas of our organization. With a Bachelor of Arts in Political Science from Simon Fraser University, George has a keen interest in organizational governance and international relations. George has travelled far and wide to many corners of the world where he has enjoyed sipping a coffee in Lviv, Ukraine, delivering coding workshops in Yerevan, Armenia, and finding his way out of a labyrinth of heat-soaked ruins in Pafos, Cyprus. Closer to home, George can be found partaking in the odd anthropological observation on the humans of Vancouver or riding his bike from point A to point B.
george [at] akeachangecanada.com (Email George Papazian)
---
Mary Alton
Program Manager
When you call Make A Change Canada, Mary is often the friendly voice you hear at the end of the telephone line. Mary has been with Make A Change Canada since 2008, bringing a wealth of experience in employment services, client care, and health services to our organization. As program manager, Mary oversees the daily operation of our programs and the quality and delivery of client services. Highly approachable and enthusiastic, Mary is a great listener and dedicates herself to coordinating between team members and clients to support positive individual outcomes for all our clients. Mary enjoys her role immensely and is a strong believer in the benefit that continuing education provides. Mary holds a Diploma in Massage Therapy and certifications in Life Skills Coaching and E-Business Management with additional studies in Psychology, Pharmacology, Public Health, Counselling, and Small Business Management. Mary currently lives in Grand-Barachois, New Brunswick, where she enjoys reading a good book, spending time outdoors, and quality time with friends and family. Mary has two adorable rescue dogs named Irina and Hope.
mary [at] makeachangecanada.com (Email Mary Alton)
---
Beth Ann Dick
Administrative Specialist
Beth Ann is a seasoned and highly versatile administrative professional with over 25 years of experience helping executives and organizations run effectively. Beth Ann has spent much of her career guiding teams and committees through the development and implementation of organizational policies and processes. She is also known for applying her passion for details and planning to coordinate many team projects. Beth Ann enjoys organizing many of the behind-the-scenes details and seeing the positive impact this has on project and team outcomes. Complete with her Diploma in Medical Office Administration from Ontario Business College, Beth Ann also holds additional certifications that include project management, LEADS leadership capabilities, and quality improvement processes. Beth Ann values the continuous learning that comes with accepting new challenges, while encouraging others to pursue their own goals for personal and career growth. Beth Ann resides in rural South Eastern Ontario and spends much of her free time exploring the local beaches and the countryside with her family in all Canadian seasons. As an accomplished pianist and occasional violinist, Beth Ann finds a creative outlet performing at formal events or as part of a garage band. She also consumes many types of reading materials, including books on mystery and suspense, and articles and journals ranging from politics to home design. Lilly the tabby cat adds a lot of adventure and character to Beth Ann's days as a remote team member for Make A Change Canada.
bethann [at] makeachangecanada.com (Email Beth Ann Dick)
---
Julia Harris
Education and Training Coordinator
Julia was born and raised in Mission, British Columbia, and is a graduate of the University of the Fraser Valley Criminal Justice program. Now living in the City of Langley in the Fraser Valley, Julia has several years of experience working in the nonprofit sector and has a passion for helping others. As the newest member of our Applied Web Development and Design educational team, Julia assists individuals with their applications and provides ongoing follow up and support to students in the program. Julia is excited to be part of our team helping our clients achieve their career and educational goals. Outside of work, Julia enjoys being active, spending time outside, being with friends and family, trying new local restaurants, and walking her adorable dog, Bauer, a Boston terrier and French bulldog mix. Prior to the Covid-19 pandemic, travelling was a large part of Julia's life. Her most memorable trip was backpacking in Costa Rica.
julia [at] makeachangecanada.com (Email Julia Harris)
---
Rory Case
Online Community and Content Coordinator
Rory is the guru behind the scenes at Make A Change Canada, who keeps our web content up to date and online events running seamlessly. Rory graduated, with honours, from the Selkirk College Independent Digital Film Program in 2010. She has several years' experience working in the film industry as a camera operator for live production and video editor for promotional videos and documentaries. Rory continued her education in 2015 and obtained her Office Administration Certification through distance learning. She has since used her combined love for technology and practical office skills in several industries including marketing, travel, legal, and communications. Rory was born and raised in rural Nakusp, British Columbia, but lived in Toronto, Ontario, for three years where she interned at a nonprofit, assisting with online community programming, and then moved on to work in experiential marketing at a fast-paced downtown firm. A Kootenay girl at heart, Rory returned to the mountains last year to be closer to her family. As an avid ice hockey player, Rory has played and refereed recreational and competitive hockey for the last 20 years. This has taken her across Canada and even overseas to compete. As a self-proclaimed wanderer, in less active times you can find Rory cooking up a storm, snapping photos, and enjoying all that nature has to offer.
rory [at] makeachangecanada.com (Email Rory Case)
---
Jen Callow
Program Outreach and Communications Specialist
Jen brings a wealth of experience to her role at Make A Change Canada. She diligently works her magic behind the scenes to keep Make A Change Canada's many projects on track, and assists with all aspects of client intake. Jen's diverse skills include administration and front-line service delivery for small business and nonprofit organizations, through to corporations and universities, both in Canada and abroad. With an extensive background working with individuals living with disabilities and those facing other barriers to employment, Jen genuinely enjoys connecting with diverse groups of people. As an entrepreneur, Jen has worked as a tutor and an editor. Currently, Jen is developing her business as a visual artist/performer. Her passion involves seeing people succeed and helping to motivate them beyond what they believe is possible. A graduate of the University of Victoria with a Bachelor of Arts (with honours), Jen is a lifelong learner. She also is a traveller at heart previously living and working in Victoria, British Columbia; Toronto, Ontario; and even Dublin, Ireland. Currently Jen calls Nelson, British Columbia, home. Jen has recently returned to Make A Change Canada as part of our virtual team, and we are all thrilled she is back. In her free time Jen enjoys a variety of activities including pickleball, RhythmDance, visual art making, and (her ultimate creative passion) clowning.
jen [at] makeachangecanada.com (Email Jen Callow)
---
Louise Doyle
Business Advisor – Bilingual (Mon-Fri)
Louise has extensive experience working in the nonprofit sector as a business coach and manager of self-employment programs. Over the past 16 years Louise has helped more than 500 aspiring entrepreneurs achieve their dreams of self-employment. Louise is passionate about inspiring the inner entrepreneur and has a talent for supporting individuals and helping them stay focused on their vision as they develop their business plans. Having overcome a serious health diagnosis herself, Louise knows firsthand the struggles and challenges involved in reestablishing a career. Prior to business coaching, Louise worked for 18 years in the publishing industry in Vancouver and northern Alberta, where she was co-owner and publisher of a local newspaper. Public relations, production, and management were a large part of Louise's role, and she earned significant recognition with her award-winning graphic designs. An adventurer at heart, Louise is passionate about the 13th century. As a published author, Louise has travelled twice to Montségur, France, to conduct research for her book The Last Cathar, published in 2015. Louise is now writing the sequel to this book, to be released during 2019. If that was not accomplishment enough, Louise is also a talented fabric and textile artist. Customers throughout the United States and as far away as the United Kingdom and Argentina have purchased her exquisite silk wall hangings. Louise currently resides in Innisfil, Ontario, where she enjoys spending time with her four grandchildren and her dog, Stoker.
louise [at] anycareer.ca (Email Louise Doyle)
---
Tara Thom Burnett
Employment Specialist (Mon-Thurs)
As an employment services specialist with an extensive background in human services, career counselling, and communications, Tara brings 10 years of valuable experience to Make A Change Canada. Throughout her career, Tara has helped hundreds of job seekers find meaningful employment and training opportunities. Tara holds a Diploma in Human Services with a Citation in Mental Health and Addictions from Selkirk College and a Bachelor of Arts in Professional Communication from Royal Roads University. A committed lifelong learner, Tara enjoys attending professional development workshops and integrates cutting-edge practices into her counselling sessions to improve the job search experience for our program participants. Drawing on her strong entrepreneurial side, Tara also owns a communications consulting firm: The Time to Write Communication Solutions. In her spare time, Tara enjoys writing poetry and creative non-fiction. Other interests include graphic design, mountain biking, kickboxing, birdwatching, and exploring the great outdoors. Tara's love of nature comes from her time spent working at a bird rescue facility, one of her most memorable jobs to date. Originally from Prince George and the Lower Mainland of British Columbia, Tara now resides in Nelson, British Columbia.
tara [at] anycareer.ca (Email Tara Thom Burnett)
---
JA ("Judy") Jonusas
Business Advisor (Mon-Fri)
Judy (or "JA" for short) has dedicated more than 25 years to helping entrepreneurs and job seekers achieve their professional goals. Originally from Ontario, at the age of nine JA relocated with her family to the Chicago area. There, JA found solace in sketching, reading, and creating floor plans of fantasy homes. This led her to earning her Degree in Interior Design. Upon completing her studies JA worked in a commercial design studio at theMART and as a freelance designer. Sometime during that period, she gained the name "JA." In 1982 JA was invited to visit British Columbia. Eager to return to Canada, JA packed her car with whatever would fit and landed in Tumbler Ridge, British Columbia. From there she moved to 100 Mile House where she earned her certification in Adult Education and, amongst other endeavours, became the community service provider for BC Works! in 100 Mile House and Williams Lake. JA developed her entrepreneurial drive during her formative years, working alongside her family in their cider mill, and at one time co-owned a welding and marine company in B.C. Today JA resides in Brampton, Ontario. Throughout her career JA has provided business coaching, employment counselling, and life skills training through a myriad of career services and educational organizations. JA has given her time through volunteerism to help at-risk youth and has helped support and supervise peer group grief facilitators. An avid learner, JA continues to enhance her skills and knowledge. Topics near to her heart include herbology, quantum theory, human potential, metaphysics, and thanatology. JA's most cherished moments are those spent with her deaf rescue dog, Nova, a Central Asian shepherd from Israel. Nova's unique look resembles that of a polar bear, and he is often called on to pose for photographs with strangers, something that JA always recalls with a smile.
judy [at] anycareer.ca (Email JA Jonusas)
---
Melissa Hejja
Employment Specialist (Mon-Fri)
Melissa earned her Bachelor of Arts in Sociology (with honours) from York University in 2009 and later completed her Diploma in Social Work (SSW) at Seneca College. She is also a Registered Rehabilitation Professional (RRP). Melissa brings 10 years of combined experience as an employment facilitator and job developer to Make A Change Canada. Specializing in career assessment, resume writing, interview strategies, job development, and career counselling, Melissa has successfully assisted hundreds of individuals in achieving their employment goals. With her extensive knowledge and interest in assisting individuals facing employment barriers, including those living with a disability, Melissa believes that given the right support, there is a job for everyone. Not surprisingly, Melissa's optimistic nature energizes our team in a positive way. Melissa has a personal interest in animal welfare and advocacy. She is a big supporter of animal charities and the adoption of pets needing a loving home. Melissa rescued her own dog, Max, from the OSPCA, who now enjoys going on long hikes in the woods with Melissa. Other interesting facts about Melissa are that sushi is her favourite food and she enjoys picking up a good action and adventure book.
melissa [at] anycareer.ca (Email Melissa Hejja)
---
Holly Penner
Workforce Opportunities Specialist (Tues-Fri)
Holly has worked in a wide variety of roles throughout her career. From instructing post-secondary students in job preparedness and creating industry partnerships for job creation as a Co-op Education Coordinator at the University of Winnipeg to writing inspirational student success stories, Holly takes great pride in seeing the impact and positive results of her work. Holly has volunteered extensively in her community in areas that include crafting insightful stories for Variety, The Children's Charity and working with a rural women's resource centre as the lead in organizing unique fundraising events. Between her educational background, which includes a Diploma in Creative Communications from Red River College and numerous multidisciplinary courses through UWinnipeg, her impassioned volunteer experiences, and her varied professional roles; Holly is an enthusiastic and skilled team member working to create win-win opportunities for employers and our program participants alike. Holly is equally energized by the creative arts. She enjoys painting, batik, sculpture, caricaturing, and experiential art, but most of all, designing new creations out of found objects with her imaginative four-year-old granddaughter. The lure of the outdoors in the Comox Valley on Vancouver Island where Holly now resides has her exploring the local trails daily with Joey, her adorable chihuahua and papillon mix.
holly [at] makeachangecanada.com (Email Holly Penner)
---
Colin Keane
Instructor/TA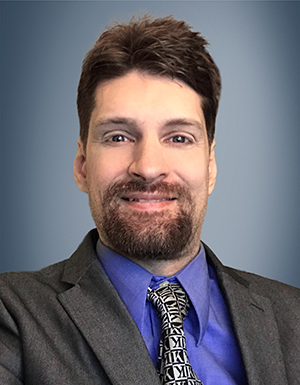 Colin joined Make A Change Canada as an instructor in 2017. Prior to this, Colin worked with us as a programmer and peer tutor. Colin resides in Surrey, British Columbia, and has worked in the tech sector for over 25 years. His educational credentials include several certificates and diplomas spanning the following areas: computer programming, information technology and management, and web design and optimization. Colin also owns Keane Computing Solutions, a tech firm specializing in web development and web programming and is known for building "massive" websites. Students appreciate the wealth of knowledge and practical experience Colin brings to his role and his focus on the success of students needing assistance and support. Colin exemplifies our guiding principles through the dedicated service he provides to students in our programs. When he isn't deep into problem solving or teaching students new skills, Colin enjoys travelling and especially going on cruises. With his great sense of humour, don't be surprised if you hear Colin crack a joke or two.
colin [at] studyanywhere.ca (Email Colin Keane)
---
Steve Douglas
Instructor/TA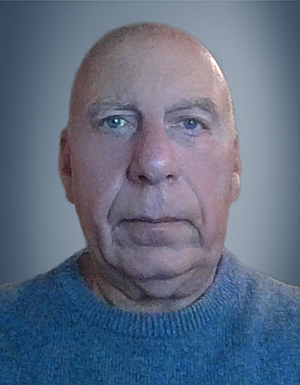 Steve is a seasoned IT professional with over 40 years of experience in the tech sector. He has worked in a wide variety of industries from meteorological to manufacturing to web development. Steve has over 20 years of experience as a facilitator, curriculum developer, and instructor for several accredited post-secondary colleges. In his spare time Steve enjoys spending time relaxing with his family and their two dogs, Mable, a Portuguese Water Dog, and Claudette, a rescue Shih Tzu. He also enjoys cooking and exploring new "tech" trends as they become available. Steve is originally from Ontario and now resides in "Friendly Manitoba."
steve [at] studyanywhere.ca (Email Steve Douglas)
---
Geoffrey White
Instructor/TA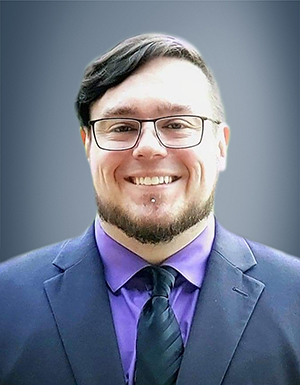 Geoff is the newest member of our educational team and brings over two decades of information technology (IT)/security experience to Make A Change Canada. Geoff began his career in IT with Dell Canada as a senior level 2 technical support agent. However, Geoff's passion for IT actually started when he was six years old using a hand-me-down Commodore 64. Along with the training Geoff received through Dell Computer Corporation on dozens of systems, ranging from the business-focused Latitude and Optiplex workstations to the high-end gaming XPS models, Geoff also has a background in restaurant and business management and has project management experience. Geoff has worked as an IT consultant and has headed up the IT departments of several small businesses including Measurable Building Solutions, an energy efficiency business operating in our nation's capital. In 2020 Geoff graduated with distinction from Willis College's Cybersecurity Analyst diploma program and has formal education related to print journalism. In addition to working as an instructor in our Applied Web Development and Design Certificate program, Geoff is currently teaching courses on Microsoft Exchange, SQL Server, Network Security at Willis College. Besides technology, Geoff also has a passion for efficiency, especially sustainable energy and green technologies such as LED lighting. Geoff is a lifelong learner and enjoys giving back to society. Furry family friends are Oliver (an orange tabby cat) and Sebastian (a black cat)—two household companions with big personalities.
geoff [at] studyanywhere.ca (Email Geoffrey White)
---